Burmese Breeder from Quebec Canada. Champions lines... Éleveur de chat burmese du Québec, canada, lignées de grands champions. chats et chatons burmeses à vendre. chats et chatons bombays à vendre, burmese cats and kittens for sale, bombay cats and kittens for sale.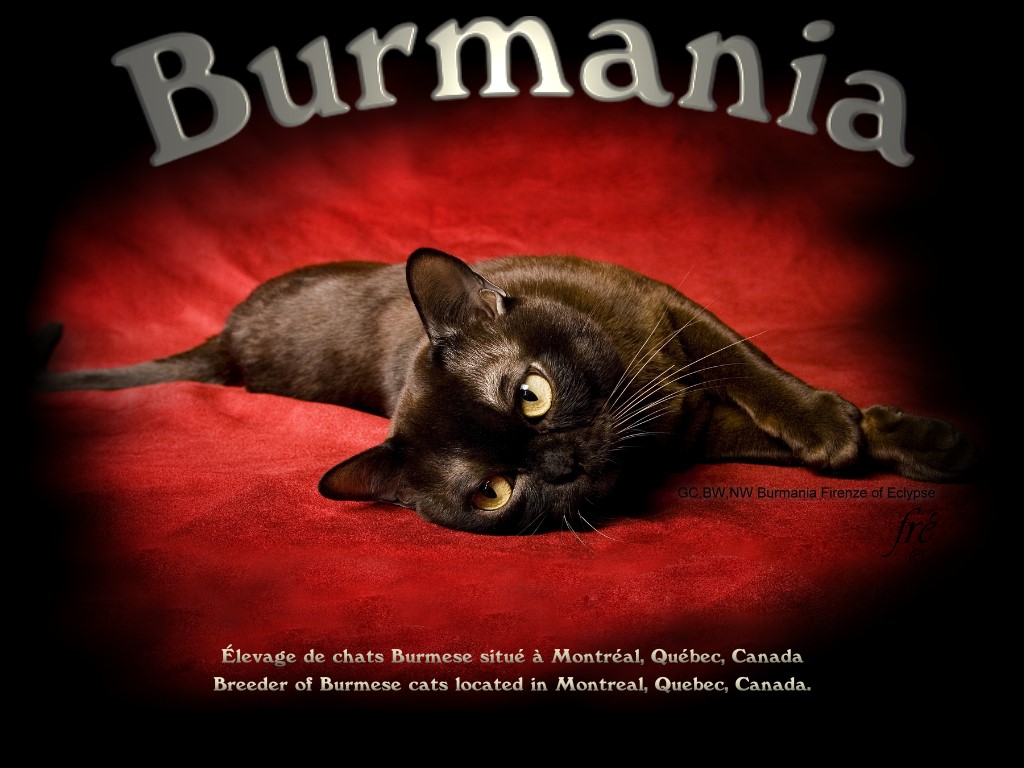 ©2006 Burmania & Webdesign Passion Féline.Exclusive copyrights, graphics and content. Forbidden
distribution and reproduction.Photos on this site are the exclusive property of the respective photographers.